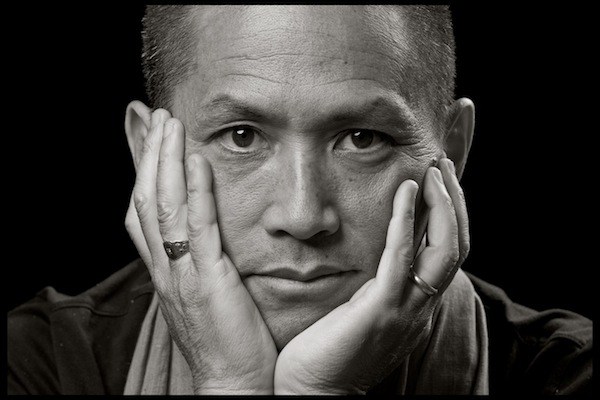 25 Jan

CUP OF TEA WITH GOVINDA KAI – Certified Ashtanga Yoga Teacher

"The main lesson is to know thyself, not just intellectually, but within the context of authentic and deep inquiry."

BIO

"Govinda Kai has studied and dedicated himself to martial arts, meditative disciplines and yoga for over 20 years. He is one of the select individuals in the world who are certified to teach the Ashtanga Yoga Method by its founder, Sri K. Pattabhi Jois. His quest for truth and purity in the more essential parts of himself and life has taken him all over the world. He spent two years studying Tibetan Buddhism under the tutelage of Sogyal Rinpoche and also studied Aikido with some of the foremost instructors in the world."

Govinda has been an amazing teacher and friend on my Ashtanga path; guiding, leading and illuminating the way through his authenticity, directness and sheer focus which he brings to each class and discussion. Challenging you every step of the way to look at things from different perspectives and continuing to reflect on the greater questions, "who are you truly" beyond asana/s. If you have ever had the chance to practice with Govinda, then you will know his presence is powerful
with an unshakable sense of calmness and clear focus.

INTERVIEW

1. Can you describe from your perspective as a teacher and student how this practice of Ashtanga Vinyasa Yoga can be a transformative process?

What many people don't realize is that life, by its very nature, is transformative. Everything is quite literally changing and transforming all the time… If you simply pay attention to what is actually happening, you will see how, in a single moment, everything is changing… The only thing that does not change is the witness consciousness in your own self… So, there is nothing to do, but to simply shift your attention and your awareness from your external reality and thoughts onto the pure witness within you. This alone has tremendous transformational power. Your deeper power does not stem from your ability to manipulate physical reality and even your own mind, but from being aware of the source of real change and power. In other words, your power originates not from the things around you, but from your own capacity to understand and experience life as it is.

2. What is your biggest inspiration to keep practicing and has this changed over time?

As practice develops, the source of your inspiration moves from external experiences and people to ones that are more internal in nature. For example, when I was younger, I aspired to improve myself mentally and physically; I was inspired by watching others. Now, my inspiration stems more from my own inner joy. I practice not to improve myself, but simply as a way to experience and express the essential joy and gratitude that flows from being.

3. As a teacher what advice would you give to a beginner practitioner and a more experienced practitioner?

For beginner and advanced student alike, the advice is the same… Use your practice as a way to deepen your understanding of yourself… Allow the practice to be the greatest and most joy filled adventure of your life…

4. How can students apply Ashtanga Vinyasa Yoga method to their daily lives, and how can they keep Pattabhi Jois's legacy alive in the Western world?

For me, Guruji's legacy is to actively demonstrate the power and the joy of daily practice that is both fearless and filled with great devotion to all that is beautiful and pure in life…

5. What is the biggest lesson that you learned from Pattabhi Jois that has influenced and shaped who you are as practitioner and teacher today? What is the main lesson that you want to teach/share with your students?

The main lesson is to know thyself, not just intellectually, but within the context of authentic and deep inquiry. Nothing is more important to the spiritual seeker than to have as many diverse and intense experiences as possible, as a vehicle for knowing yourself. Be as fearless as you possibly can, challenge yourself as deeply and as often as you can. It is through these experiences that true knowledge of the Self can be obtained.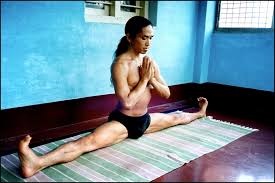 Connect with Govinda Kai on Social Media:
Website: http://www.lunaticmonk.com
FB: Govinda Kai
Instagram: govindakai