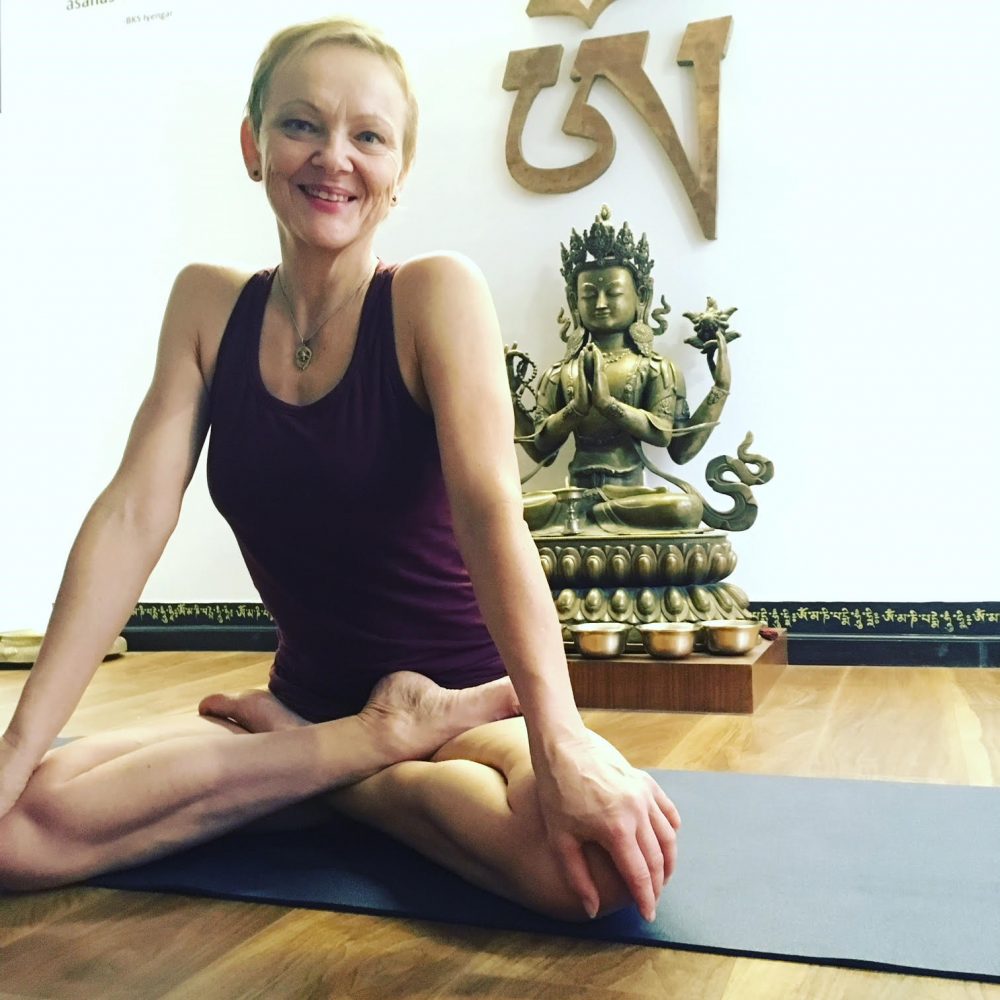 07 Feb

Ashtanga Yoga, Midfulness & Buddhist Dharma with Ellen Johannesen

"The Buddha likened right practice to tuning a stringed instrument; Too tight and it's out of tune. Too loose, and you cannot play at all. You need to tune your body/mind in the same way!"

BIO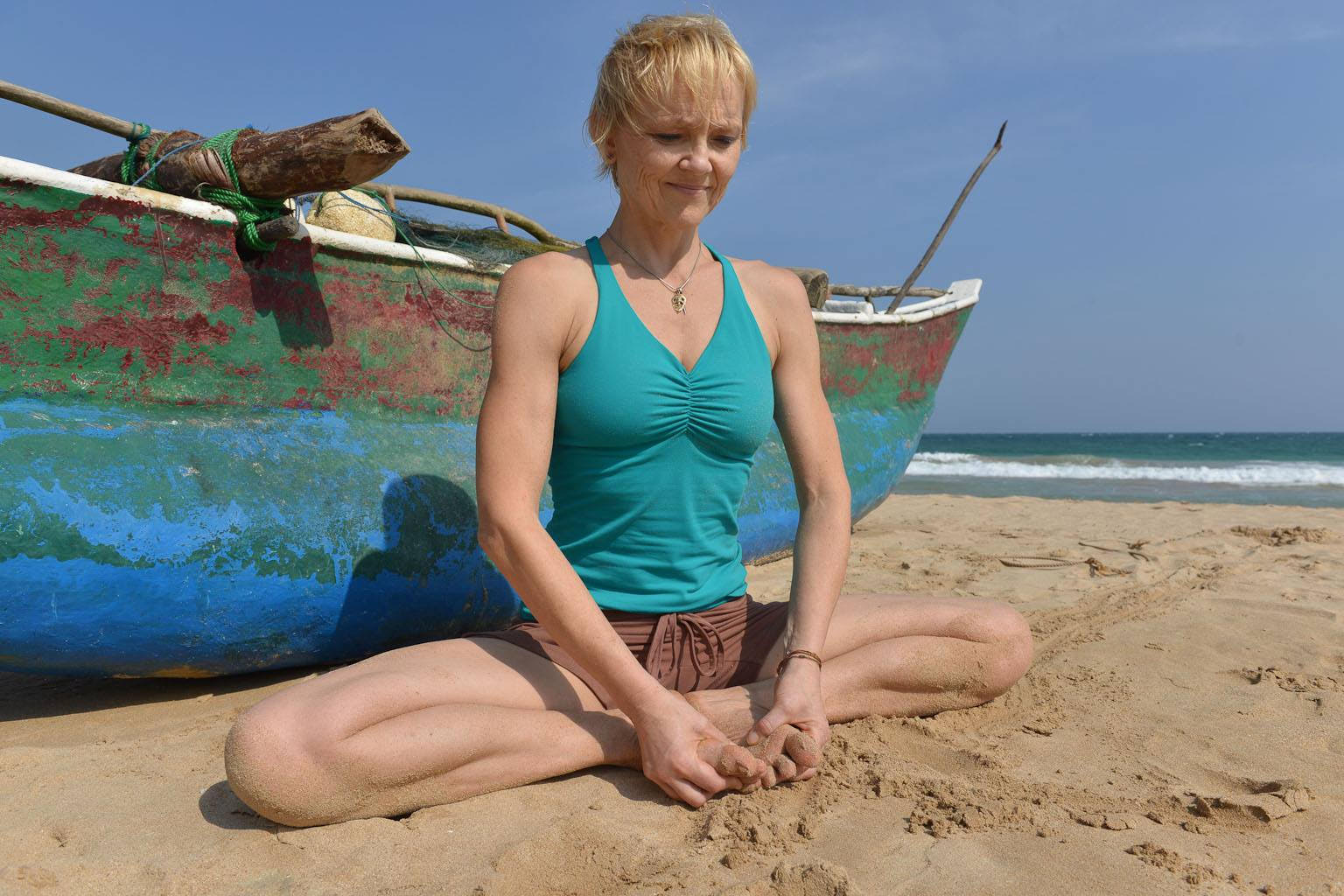 Ellen Johannesen, born in Norway, has been a professional dancer and a yoga teacher for more than 20 years. "I took up Ashtanga yoga during a tour to New York in 1994, where I had my fist Ashtanga class with David life at Jivamukti. This was the beginning of my lifelong practice and Yoga journeys, which brought me to John Scott, Eddie Stern, Danny Paradise, Karen Habermann, Louisa Sear, and in 1997 to Mysore and Pattabhi Jois – where I spent three months practicing the intermediate series. In 2001 I spent three months with Louisa Sear in Byron Bay learning the advanced A series. In 2002 I co-founded the first Ashtanga studio In Oslo, Norway, Ashtanga Yoga Oslo. Where I was the principal teacher in charge of the Mysore program. In 2005 I started a two-year TTC with John Scott in Cornwall, UK. Inspired by John, I then returned to Mysore five more times and received a level II authorization from Sharath Jois.
What always inspired me the most about Yoga and the whole "Eastern experience" was the philosophy and the potential for transforming one's life relying on the mind. A growing interest in Buddhist Philosophy and Tibetan language brought me first to Bylakuppe, South India, where I spent 3 years living in a Tibetan Monastery, and then to Kathmandu where I am currently working on my MA degree in Buddhist studies and Himalayan Languages while teaching yoga classes workshops and retreats for Pranayama Yoga. I will always be deeply dedicated to Yoga and I will always teach Yoga according to the innate intelligence of the body rather than some kind of aesthetic. I also try to integrate both discipline and humor in my classes – indispensable tools for progressing on the path!
I am lucky to have this opportunity, to live in the midst of so many great teachers and practitioners and to follow those Lamas who are compassionate and non- sectarian. Yoga, whether Buddhist or Patanjali Yoga, Yogic methods only aims at freeing us from the misery and limitation that our minds create. Quoting one of my beloved teachers, "There is only one Yoga…""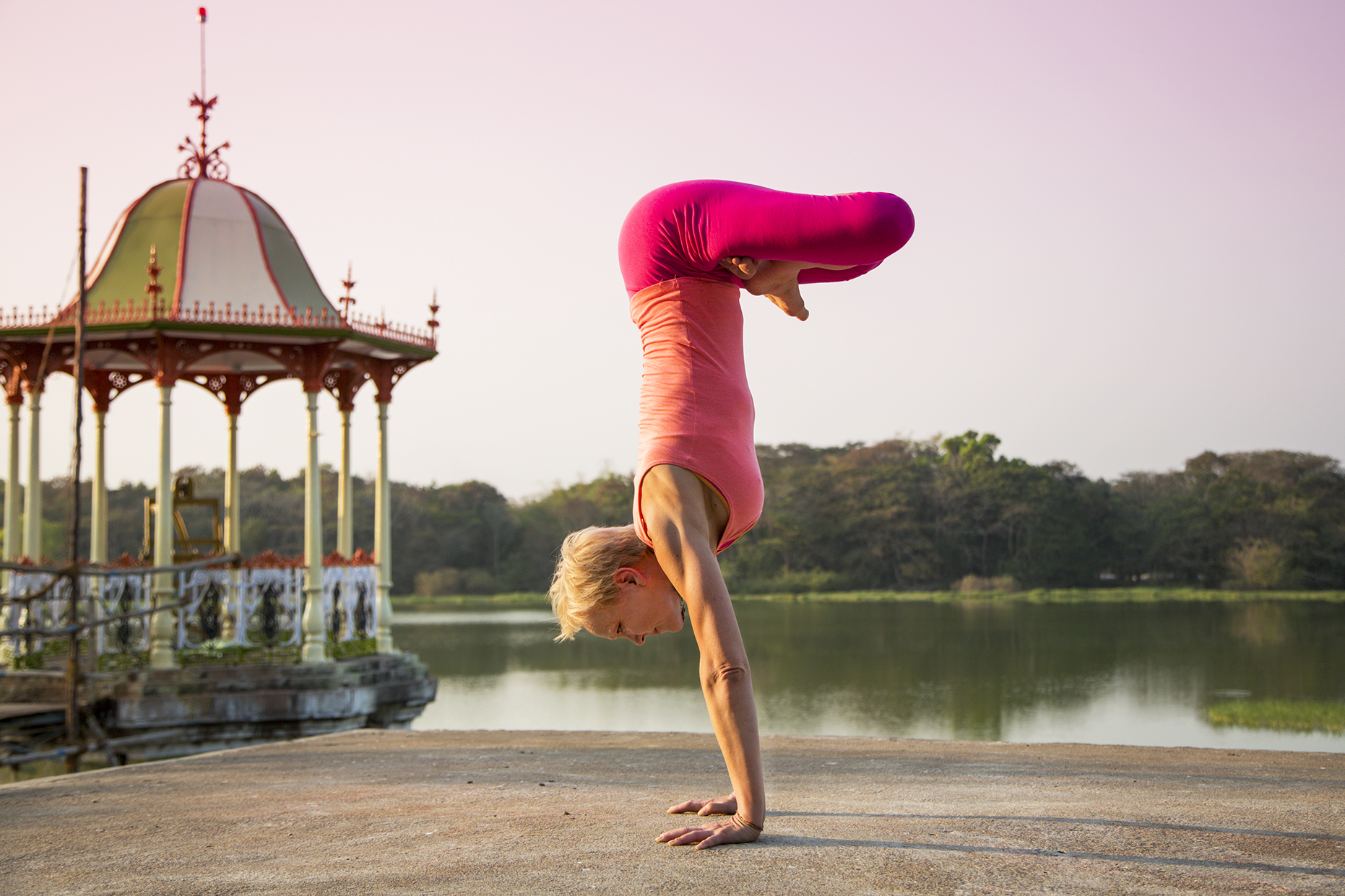 I was fortunate to cross paths With Ellen in her homeland last year (2017), Nepal, and instantly connected to her teachings, way of being, life in Nepal and was inspired by her Yogic journey. With this in mind, I had visioned interviewing Ellen and asking some questions that came to my mind during and after my trip – and here it comes to manifestation. My questions are inspired by her Ashtanga Yoga path, Mindfulness and Buddha Dharma journey which is the essence of Ellens teaching and central to her way of being. For those who are familiar with Ellen and her teachings, and for those who are not, I wanted to share her voice so we can be touched by her wisdom and journey and get to know her a little more. Trust you will be inspired too…
INTERVIEW
What does Yoga mean to you and has this changed since the course of your journey on this path
I used to be a dancer and yoga, or rather the Ashtanga sequence, was a way to very quickly get into the feeling of flow and focus that I experienced when dancing. But yoga was more – it also grounded me in a totally different way than dancing did and the fact that I could teach yoga was a great discovery – I loved it. On one hand I could be completely introvert in my own practice while teaching brought out my extrovert part of me. I think it meant a good balance in my life.
What was your first encounter of Ashtanga Yoga and how did you come to learn of it?
My first encounter occurred during my last year of dance school in 1988. Danny Paradise gave a few of us some private classes for which I remember we paid a quid each. I did not know it was Ashtanga then, but I was fascinated with the synchronized breathing and moving so I jotted down the standing sequence and kept practicing it daily. It was only in 1994 In New York that I started going to classes at Jivamukti that I learnt the full sequence and understood what Ashtanga was.
Ashtanga yoga in the West has come to mean a set of Hatha yoga sequences taught by Pattabhi Jois. What were his main teachings and legacy?
He taught western people to develop a SELF PRACTICE, a tool for their own emotional and mental salvation – hallelujah, but seriously, the self-practice aspect is too often overlooked – it isn't what you do but how you do it that matters. Ashtanga may be a hatha yoga sequence but sequential (i.e., Vinyasa) yoga is nothing like Ashtanga. There is a huge difference between going to yoga classes and having a practice. Developing a self-practice is something that empowers you and the kind of discipline it requires lays the foundation for any further spiritual practice.
What is your fondest memory of Guruji?
I think it was the spark in his eyes when he was teaching, he loved it and the shala and the students were his whole life. When he was 92 he lifted me up from karandavasana – from sheer willpower!. I also enjoyed the affirming bear-hug after the grueling back bends he put us into!
Currently you are doing Buddhist studies and Tibetan language in Nepal. How has this shaped your perspectives on your yoga journey?
I didn't really understand what the yogic path consisted of until I started studying Buddhism. We are always taught Patanjali´s Yoga Sutras, which is a philosophical text, but it does not lay out the path in terms of how to get from A to Samadhi. Buddhism, on the other hand has so many practices for training the mind, defying the ego and renouncing the world. It is the perfect combination of philosophy and Sadhana. The path is so clearly laid out: whatever you practice, first you listen, then you contemplate (using your own evaluation) then you meditate (internalize) the teachings. I usually explain Buddhism as very pro-active. Practicing Ahimsa, for instance, is not just avoiding killing but also actively supporting and protecting life – big or small and in every way you can- with your body speech and mind. And you do so based on an understanding and conviction you have reached by using your own mind.
As a Dharma practitioner in Nepal, what is the most essential thing for students new and old to remember?
That we have a precious human life that our lifespan and favorable conditions are unstable and we have no time to waste!
What is the most profound experience or insight/ a-ha moment you have had during your journey that has shaped the way you teach and who you are as a student today?
I think yoga was always fairly easy for me, so spending thoroughly humiliating year training as a Tibetan language interpreter gave me some insight into what it feels like to be beginner and to not understand. Also getting my first injuries and setbacks really gave me some insight into how many of my students may experience their practice. Since then I approach students with a greater respect simply for their commitment to being in the class!
As soon as we speak of the different age, they say now it is Kali Yuga now, the new era that influences how we develop, how we study yoga. What do you think about it?
We talk a lot about this degenerate age in Buddhism as well. On one hand our minds are impure, but it is also the time when Tantra emerges, the most powerful practices there are. Here in Nepal you find many very serious western Tantric practitioners. These people care about their practice and their root Lama more than their careers and it is very inspiring and affirming to be part of such a community.
Also, in this age everything is readily available to us: we can obtain the most effective and sublime teachings there are, Sanskrit and Tibetan sacred texts that were previously not available to westerners are now translated and even available online. Moreover, great spiritual teachers travel all over the world and teach them to us and there are also Dharma centers in almost every western country.
Still, unless we grasp this precious opportunity, we could end up hanging in a swing, drinking organic juice and think we are doing yoga…
Speaking about the texts and the books, what kind of a book would you advise to read to every person, who practices yoga, to go into yoga more deeply, to be more conscious of not only the physical aspect of yoga?
Yoga is supposed to be Ahimsa, right? The classic read in the first year of every monastic college is called Bodhicaryāvatāra or A Guide to the Bodhisattva's Way of Life. This 7th century text by Shantideva can teach you how to completely transform your mind, like seeing your enemies as a blessing. it is a poetic text and beautifully translated but you'll need a commentary, though – or even better, study it with a qualified teacher. I would suggest reading the chapter on Patience.
https://www.amazon.com/Way-Bodhisattva-Bodhicaryavatara-Shambhala-Classics/dp/1590303881/ref=pd_bxgy_14_img_2?_encoding=UTF8&pd_rd_i=1590303881&pd_rd_r=T8CDJCTWZF04FESB28Y9&pd_rd_w=PxdIL&pd_rd_wg=iTdvQ&psc=1&refRID=T8CDJCTWZF04FESB28Y9
As a teacher, what would be your wishes to the readers of this interview/any words of wisdom you would like to part?
I always tell my students when we finish class to count their blessings and make the finishing chant a true aspiration for the happiness of all sentient beings. I do it a little differently every day as to remind myself as well. We do not realize that simply the fact that we are healthy and able to come to class make us incredibly rich, privileged and fortunate. Looking at all you have is really a fast way to increase your happiness and to develop Santosha, contentment. Unless we have contentment we can never have peace of mind and unless we have peace of mind we will never be generous to others.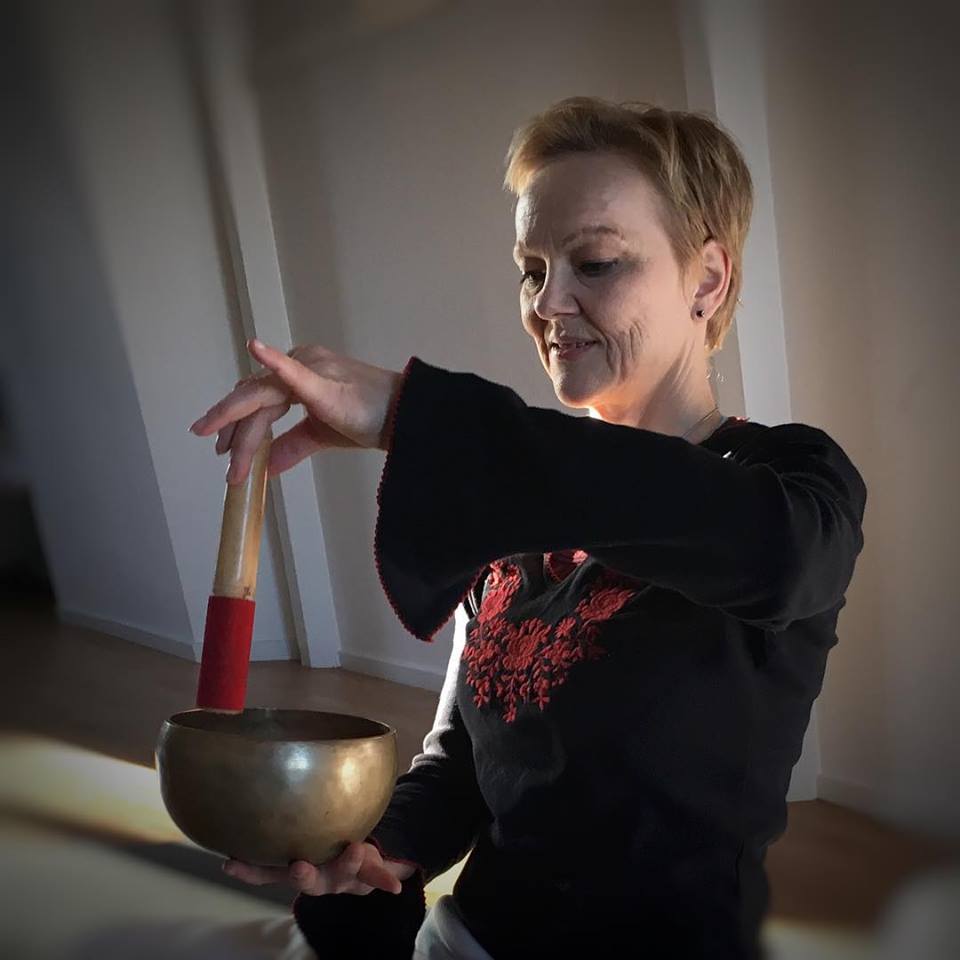 Connect with Ellen on Social Media:
Website: www.ashtanganepal.com
FB: Ashtanganepal
Instagram: ashtanganepal